Enhancing your movement experience and overall recovery
---
Our experienced kinesiologist brings an added level of patient care and rehabilitation to our team.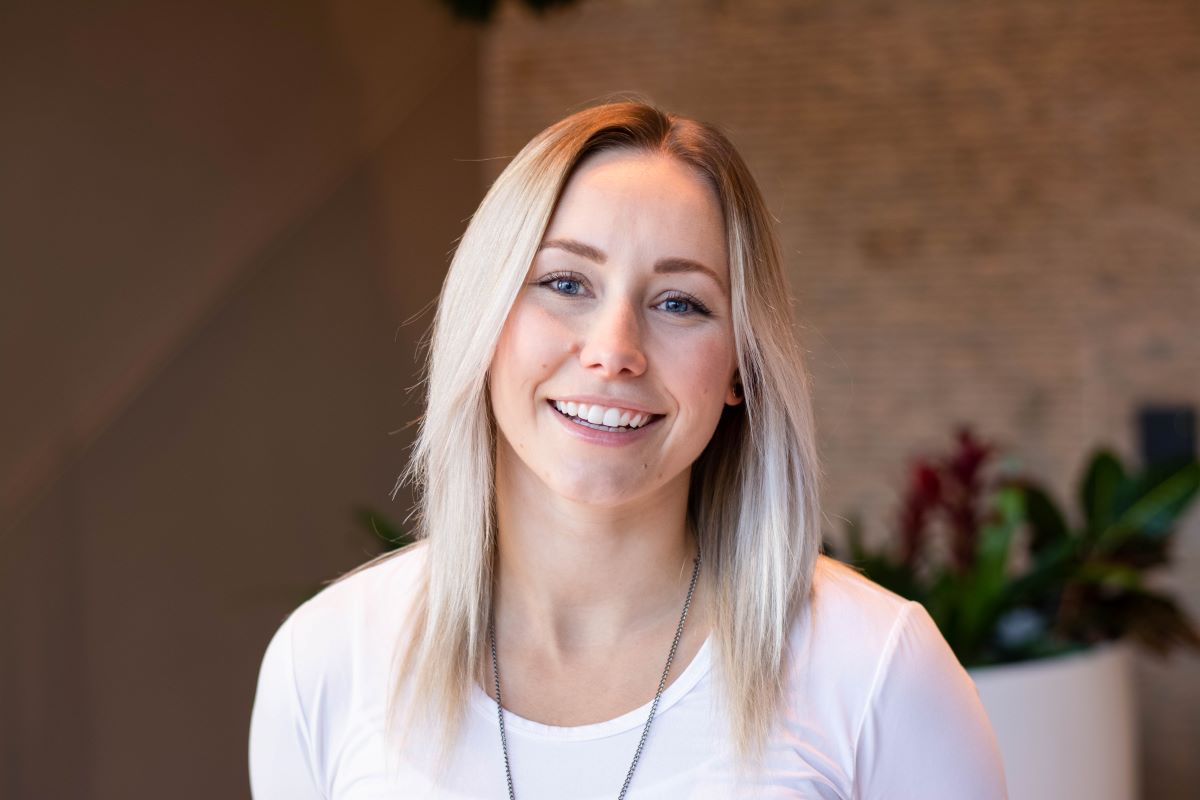 Courtney graduated with a degree in Kinesiology from the University of Calgary in 2014 and has been practicing in both orthopaedic and neurology clinics since. She is skilled in cupping, kinesiotaping, and motor control training and continues to further her education in soft tissue release, Graston, and Fascial release therapy. She is always challenging herself to expand her knowledge to best treat clients of all levels.
Courtney has a passion for neurorehabilitation and motor control and has focused most of her years on the treatment of concussions and teaching clients how to move their bodies properly. She has been working alongside Dave Holmes in the Post-Concussion Rehab program since starting at Tower and hopes to one day expand this program to other clinics. Courtney is a big believer in movement as medicine and aims to educate all clients on the importance of exercise for injury rehab and overall wellbeing.
When not in clinic you can find Courtney out with her two dogs, in the gym, golfing, hiking in the mountains or out socializing with friends. You won't be hard pressed to find her as she'll be the loudest one of the bunch.