Active Physiotherapy in the Calgary Downtown Core
---
Have you recently experienced an injury? Or have you recently been diagnosed with a musculoskeletal or neurological condition? The Tower Physiotherapy team is dedicated to providing the best physiotherapy in downtown Calgary. Our diverse team of physiotherapists can help reduce your pain and get you back to your normal activities.
Active Physio in Calgary
Physiotherapists use exercise, massage, manipulation techniques and other modalities to help you regain function and decrease dysfunction. The exact treatment plan and modalities used depend on your unique situation.
At Tower Physiotherapy, we don't rely on a one-size-fits-all approach. You and your body aren't the same as someone else's. Thus, each physiotherapy treatment plan begins with an assessment. Your physiotherapist asks questions regarding your problem, your lifestyle and your own treatment goals before evaluating your movement, strength and mobility.
From there, your physiotherapist will work with you to come up with a treatment plan. Treatment plans vary in length and detail. Again, this depends on your situation and complaints. However, the ultimate goal is to help you feel better -- without pain holding you back.
Types of Therapies Used
Tower Physiotherapy has a vibrant and diverse group of experienced registered physiotherapists. Each physiotherapist brings a unique approach and background, offering you what you need, when you need it. Whether you require sports physio in Calgary or a back pain specialist in Calgary, the Tower Physio team has got you covered.
So, how does our team do it?
The following are the therapies used by our physiotherapists to help you achieve your goals:
Manual Therapy
Manual therapy techniques involve joint manipulation and mobilization, as well as a variety of other hands-on therapy approaches. Your physiotherapist will determine which techniques may work best for you and your situation.
Exercise Therapy
Your physiotherapist will prescribe exercises, as well as work with you to ensure these exercises are performed correctly. Your exercise program may include strengthening movements, stretching, postural exercises and more specific movement retraining, depending on your needs and goals.
Electrotherapy
Electrotherapy treatments may include class IV laser, shockwave therapy, ultrasound, or TENS (Transcutaneous Electronic Nerve Stimulation). These therapies help reduce scar tissue, decrease pain, reduce inflammation, improve circulation and promote healing. That way, you can get back to feeling your best faster.
Acupuncture and Gunn IMS
Many of our physiotherapists are trained in acupuncture, GunnIMS and dry needling. These various techniques can all help reduce and eliminate muscle tension and pain. Small needles are inserted into the body, sometimes into predetermined acupuncture points and sometimes into tight bands within the muscle. This stimulates the body's natural pain relieving mechanisms and reduces muscle tension, helping you heal and feel better.
Kinesiology Taping
K-taping can help re-train your neuromuscular system, reduce pain, decrease inflammation, promote healing and increase circulation. It also provides bio-feedback by increasing tactile input throughout the skin. This means that by having your affected area taped, you'll have a friendly reminder of the specific movements you and your physiotherapist have been working on together.
Education
As part of any physiotherapy treatment, your therapist will educate you on what the source of your problem is and how to prevent and reduce further injury or pain. They'll also show you exercises specifically related to your condition or injury.
Physiotherapy can help in the following cases:
Musculoskeletal injury

Tendonitis

Sports injuries

Fibromyalgia

Back pain

Neck pain

Arthritis

Posture or spine abnormalities

Male and female incontinence

Male and female sexual dysfunction

Post prostatectomy care

Pre and post hip or knee replacement care

And many more!
Our Team: Registered Physiotherapists in Downtown Calgary
Our team of experienced downtown Calgary physiotherapists bring a combination of global experience and extensive postgraduate training. From professional athletes to complex pain, our team can tailor the best rehabilitation program to suit your needs.
Geoff Cuskelly
BHMS, BPhty, Cert Prog Med Acup (CPMA), Cert Gunn IMS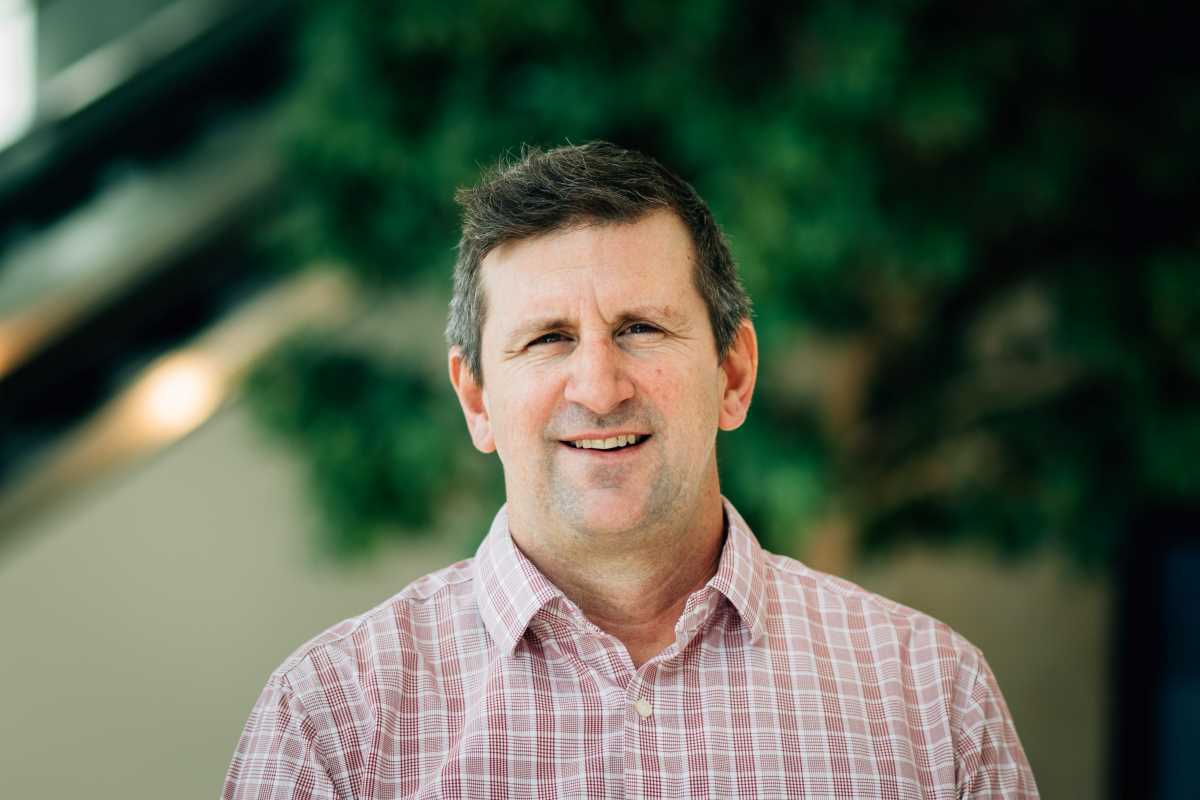 Founder and co-owner of Tower Physio, Geoff is an Australian trained Physiotherapist with a wealth of clinical experience. Undergraduate education at the University of Queensland in Exercise Physiology and Physiotherapy, has been followed with accreditations in advanced manual therapy (spinal manipulation), traditional acupuncture and Gunn intramuscular stimulation (IMS). His extensive training in gait and biomechanical analysis of runners, allows him to provide assessments, treatment and training programs for all levels of athletes.
Geoff lectures extensively both locally and abroad on sports biomechanics, injury and rehabilitation. Additionally, Geoff is an instructor for the FitforeGolf Program, offering training to his peers on the assessment and treatment of injured golfers.
The passion for understanding the root cause of injuries and to provide hands on therapy is what drives Geoff's practice.
geoff.cuskelly@towerphysio.ca
Dave Holmes
BScPT, Cert Spinal Manip, CAFCI (Acupuncture)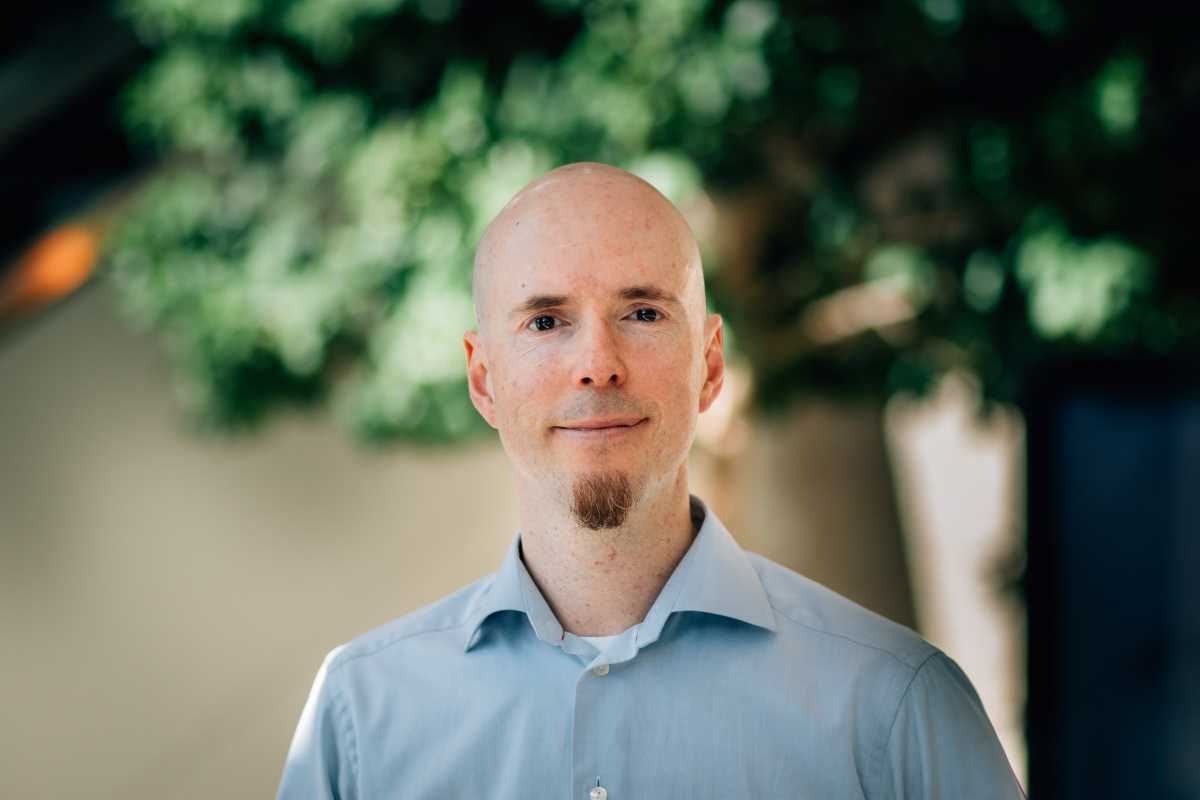 Co-owner of Tower Physio, Dave graduated from the University of Alberta in 1999 with a Bachelor of Science in Physical Therapy. He has had extensive post graduate training in sensori- motor rehabilitation, motor control retraining, acupuncture and spinal manipulation.
Dave developed the Post Concussion Rehab program at Tower out of his philosophy of integrated neurological and orthopedic physiotherapy. Also effective at complex pain presentations, this approach aims to change pain and movement control by focusing on neurological function. For sports injuries, the underlying cause of many conditions is usually discovered using this approach.
Aside from his dedication to his profession Dave is also a passionate competitive road cyclist and founded "The Lead Out Project", Alberta's only Semi-Professional racing team. He was the 2015 Masters A provincial road racing champion and has been racing as a Cat 2 rider since 2012.
cyclingphysio@gmail.com
Rob Colling
BSc(Phty), PGDip(Sp.Phty), Msc(Sp.Physio), APAM, MCSP Sport Physiotherapist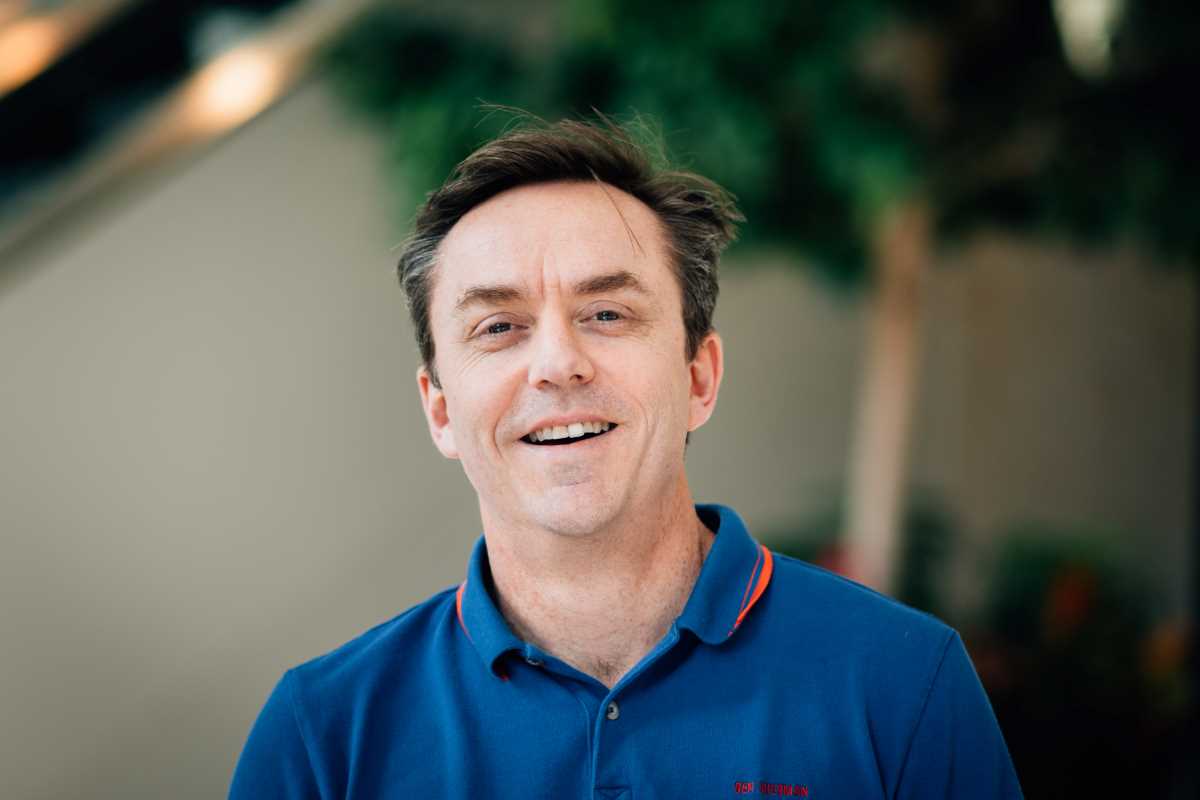 Rob is an Australian trained Physiotherapist who has completed Bachelor of Science (Physiotherapy), Post Graduate Diploma in Sports Physiotherapy, and a Masters of Sports Physiotherapy degree.
With over 20 years of experience, he has worked with elite athletes representing Australia, Canada and England including Olympic competitors from a wide array of sports as well as professional players from the Fremantle Dockers (AFL), Western Warriors (Cricket) & Perth Scorchers (Cricket: T20 BBL). He has also represented the UK as Team Physiotherapist at the European Championships and World Cup events for Canoe Slalom and as Australian Team Physio for an Australian Cricket Tour against Pakistan.
Rob has recently returned to Canada with his wife Erryn and son Austin.
Away from his work, Rob has been competing at a State and National level in Track (60m, 100m and 200m) since the age of 14 including the World Masters Athletics Championships in 2016, where he won a bronze medal.
Rob prides himself on his use of functional, sports specific rehabilitation to help athletes return to play following injury. He has also mastered the use of Kinesio taping which has an amazing ability to re-educate the neuromuscular system, reduce pain and inflammation, and promote good circulation and healing.
rob.colling@towerphysio.ca
Karyn Fereday
BScPT, MPhty, CGIMS, FCAMPT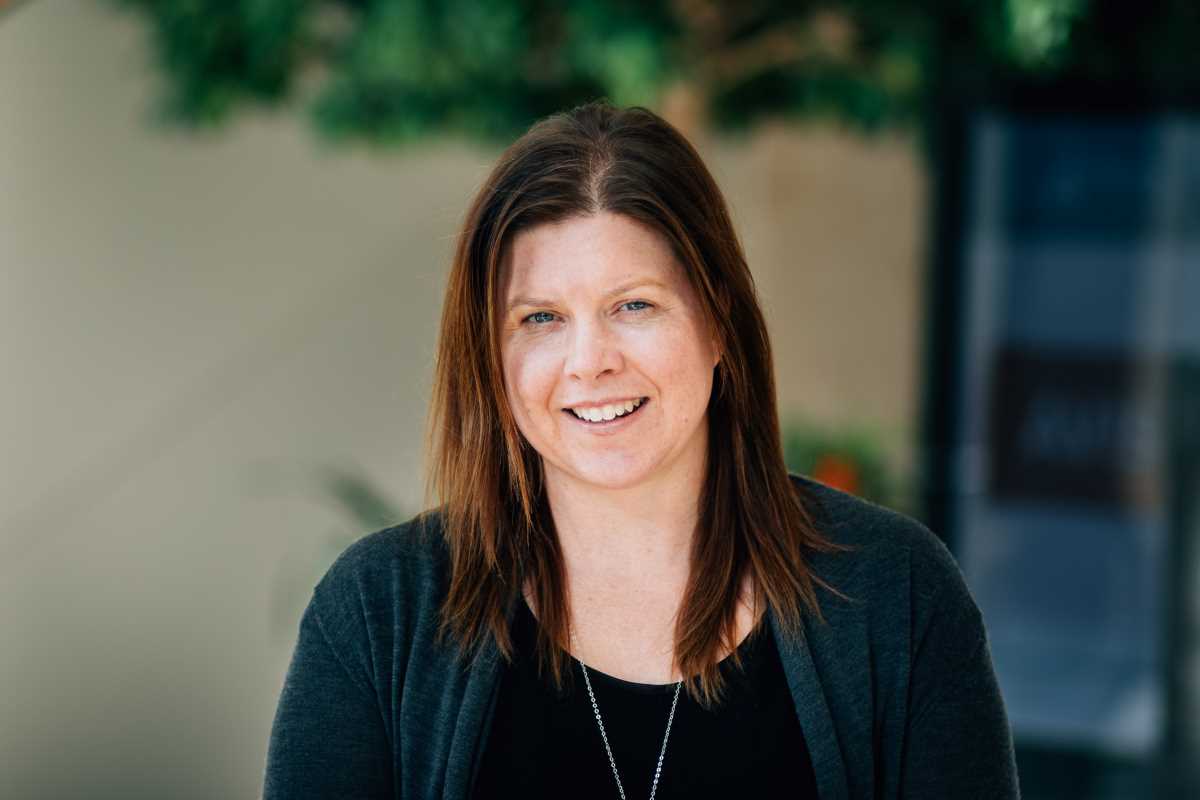 Karyn has both an Undergraduate and Masters Degrees in Physiotherapy and has spent over 15 years practising as a Musculoskeletal Physiotherapist. She is a certified Gunn Intramuscular Stimulation (IMS) practitioner and a fellow of the Canadian Association of Manipulative Therapists.
She has developed specialized skills in the accurate assessment and treatment of both spinal and peripheral conditions. Karyn believes that pain and injury can disrupt all aspects of life; therefore the primary goal of treatment is to return the patient to their activities as quickly and effectively as possible. Karyn uses her background in manual therapy, intramuscular stimulation/trigger point dry needling and functional movement to help her clients return to the life they want to lead.
Whether she is working with an elite athlete, a weekend warrior, or a patient with complex/chronic pain, Karyn is continually inspired to challenge herself to provide effective solutions to allow her patients to reach their true potential.
Karyn is also passionate about teaching and instructs throughout Canada and the United States on trigger point dry needling.
karyn.fereday@towerphysio.ca
Lorrie Maffey
Musculoskeletal Clinical Specialist
BMRPT, MPhty, FCAMPT, CGIMS, Medical Acupuncture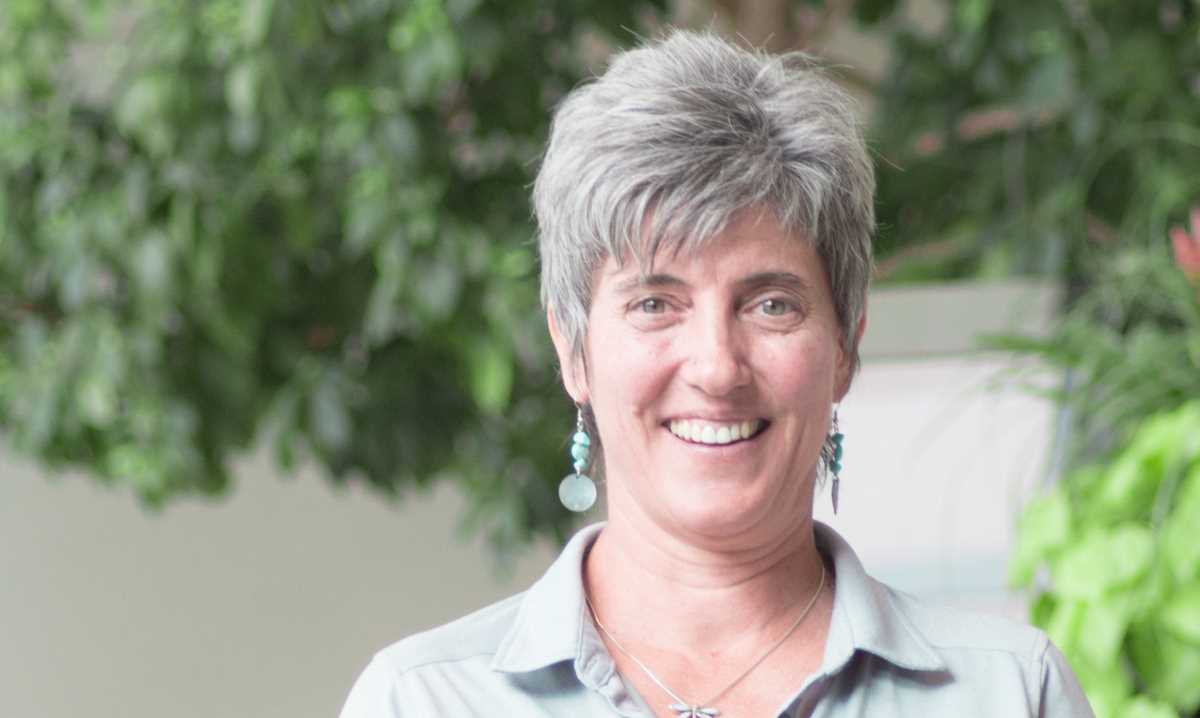 Lorrie is a clinical orthopaedic and sport physiotherapist who enjoys assisting people to reach their maximal physical potential, be that recovery from injury or optimizing athletic performance. Lorrie sees clients in the private community and also consults for the Canadian Sport Center Calgary, seeing our wonderful Canadian athletes. She utilizes manual therapy including manipulation, GunnIMS, real time ultrasound muscle re-education, yoga and exercises to assist her clients.
Lorrie believes strongly in the role of education for herself, clients and post graduate education for physiotherapists and medical physicians. Lorrie completed Clinical Masters from the University of Queensland in Australia after she graduated from physiotherapy at the University of Manitoba. She has been an FCAMPT since 1996 which was followed by her taking on the roles of mentoring, teaching, examination and then Chief Examiner with the National Orthopaedic Division (NOD). Lorrie has been involved with teaching and policy making for Gunn Intramuscular Stimulation (CGIMS) since 2000.
She has taken numerous post-graduate courses at the University of Calgary. She has published in peer reviewed journals and in a regular reviewer for CJSM. She has been Vice and President of CAMPT and was a Syllabus Chair for NOD taking on the projects of developing the Orthopaedic Division internet site as well as the initial major revisions to the Orthopaedic Division Syllabus, development of the initial NOD course manuals and the supporting Policy and Procedures manual.
She has been a longstanding member of the Manual Therapy Steering Committee (MTSC). Since 2002, she is involved in international standards of education for physiotherapists by being part of the Standards Committee of the International Federation of Orthopaedic Physiotherapists (IFOMPT) which is a subdivision of the World Congress of Physiotherapy (WCPT ) and therefore The World Health Organization (WHO).
Outside of physiotherapy Lorrie loves spending time outdoors with her daughter and partner hiking, biking, canoeing, gardening or spending time in with their animals (hamster, 2 gekkos, 1 dog and over 60,000 bees!)
lorrie.maffey@towerphysio.ca
David is a Physical Therapist with a Masters degree in Athletic Injury Rehabilitation. He is involved in active clinical and research practice at Tower Physio and the University of Calgary Sport Medicine Centre.
David is currently involved in several research projects at the University of Calgary dealing with hip problems as well as golf related injuries. He has published more than 15 research papers in various international medical journals and lectures extensively throughout the world.
David is a highly experienced Gunn IMS acupuncturist and manual therapist and world leader in the recognition and management of hip conditions as well as golf injuries. His clientele includes numerous elite professional golfers such as Jason Zuback (4-time World Long Drive Champion), as well as members of the PGA and Canadian Tours.
Away from the clinic, Dave enjoys golfing, playing hockey and wind surfing.
dlindsay@ucalgary.ca
Michelle Byrne
MScPT, BScKin(Hons), BMus
Physiotherapist, Clinical Pilates Instructor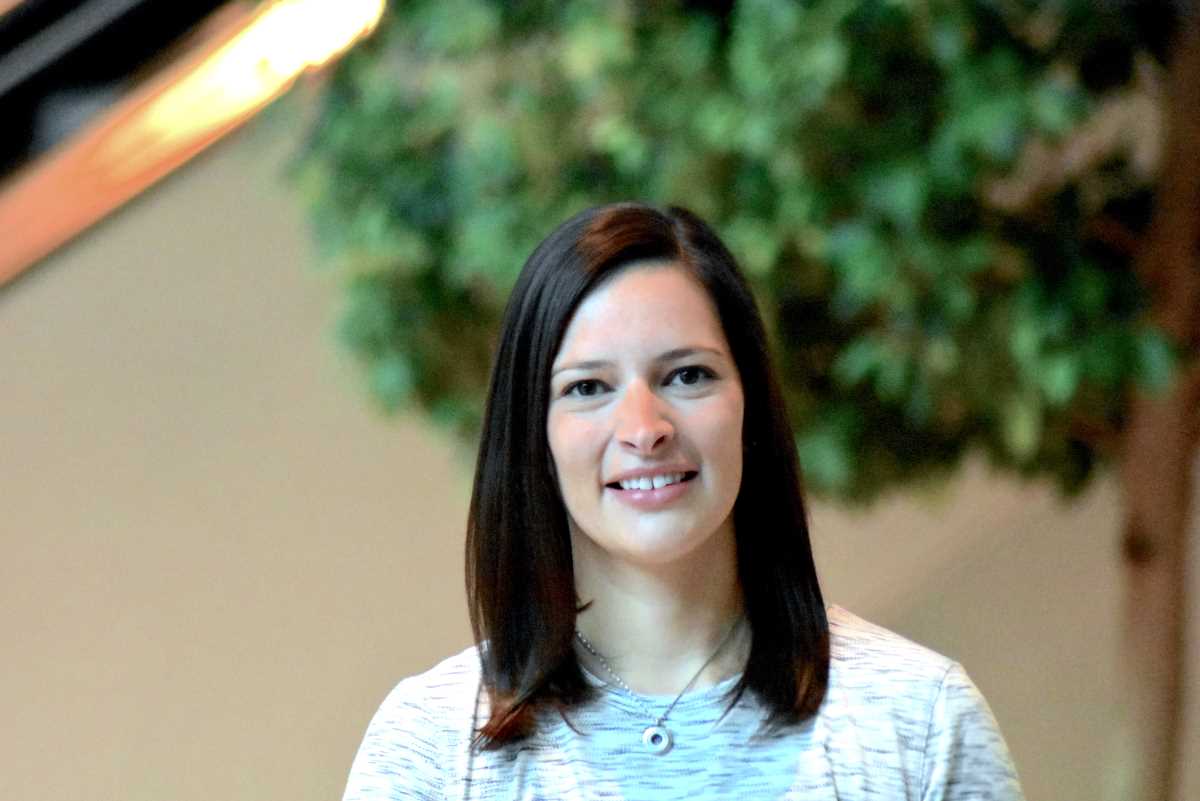 Michelle graduated from Queen's University in 2012 with a Master's of Science in Physical Therapy. In addition, Michelle holds Degrees in both Kinesiology and Music from Memorial University of Newfoundland.
Michelle has completed training in Rehabilitation Reformer Pilates through STOTT Pilates (Spinal, Pelvic and Scapular Stabilization and Peripheral Joint Stabilization). Michelle is certified in Functional Dry Needling (IMS) through KinetaCore. Post graduation, she also completed courses in Soft Tissue Release Techniques, New Advances in Hip Rehabilitation, K-Taping and Level 1 and Level 2 Acupuncture through Acupuncture Canada. In addition, she completed her Level I Orthopeadic Manual and Manipulative Physiotherapy exam.
Michelle is a strong advocate of active rehabilitation for recovery and injury prevention. She uses a combination of Pilates principles and exercises, traditional exercise, manual therapy and dry needling to provide treatment to her patients. Michelle believes that the strength of a client and therapist relationship is at the core of successful physiotherapy. She combines compassion and empathy with technical skills to empower clients to live their best life.
Outside of work you can find Michelle enjoying skiing, mountain biking, triathlons, hiking and camping, as well as playing her flute with the Calgary Wind Ensemble.
Michelle.byrne@towerphysio.ca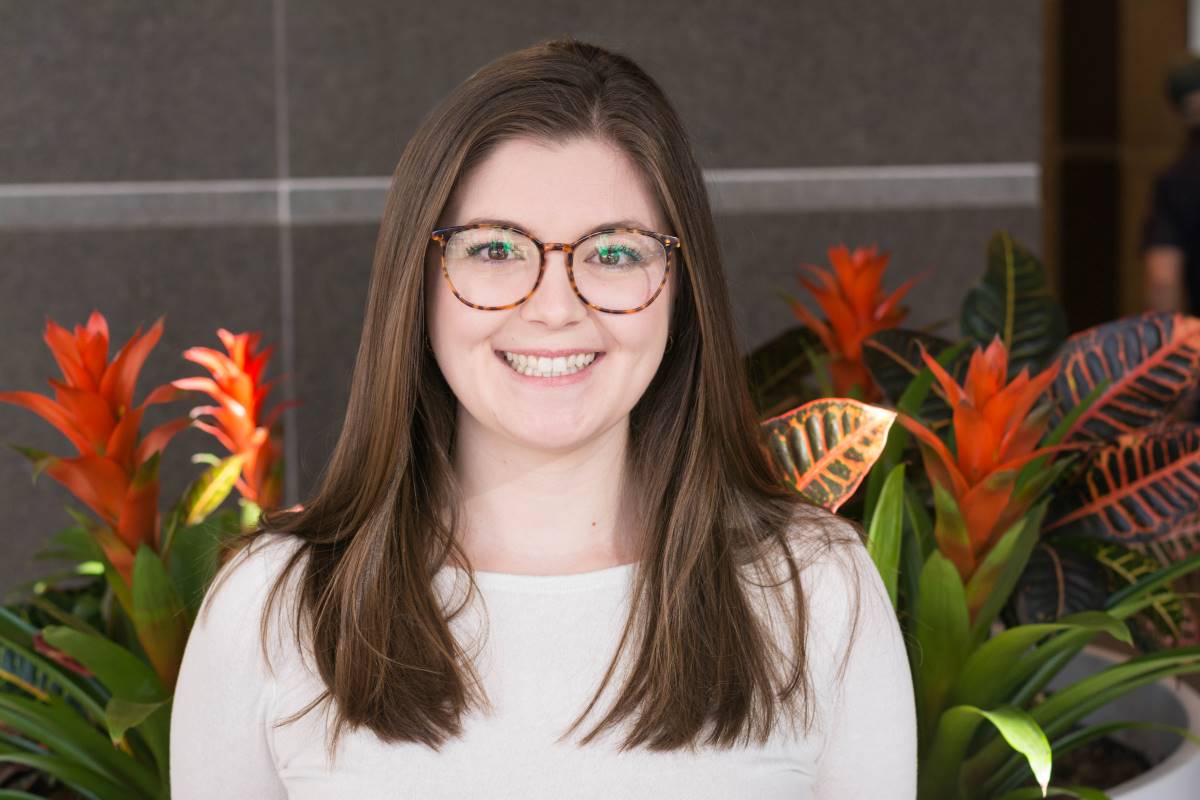 Kelsey graduated with a Masters of Physiotherapy from Queen's University in 2017 and completed a Bachelor of Kinesiology with Honours at Dalhousie University in 2015. Kelsey practiced in Ottawa before moving to Calgary in early 2020.
Kelsey has a particular interest in and passion for treating pelvic floor dysfunctions. With her orthopaedic skills and extensive post-graduate training in pelvic health, she is committed to treating both men and women who suffer from generalized pelvic girdle pain (coccydynia, pubic symphysis pain, sacroiliac joint pain, pudendal neuralgia, low back pain), urogenital dysfunction (sexual dysfunction, urinary incontinence, post-prostatectomy rehabilitation, pelvic organ prolapse, interstitial cystitis), and ano-rectal dysfunction (fecal incontinence, constipation). She
also works closely with women to address concerns related to pregnancy and post-partum recovery.
As a firm believer in evidence-based practice, Kelsey ensures that the treatments she provides are both safe and effective for patients. Kelsey is committed to practicing in a way that emphasizes individualized, direct-hands on care, and education. She aims to empower her patients with the tools and skills required to take complete control over their pelvic floors!
When she's not in the clinic, you can find Kelsey enjoying any outdoor-based activity, spending time with friends and family, and asking to pet strangers' dogs.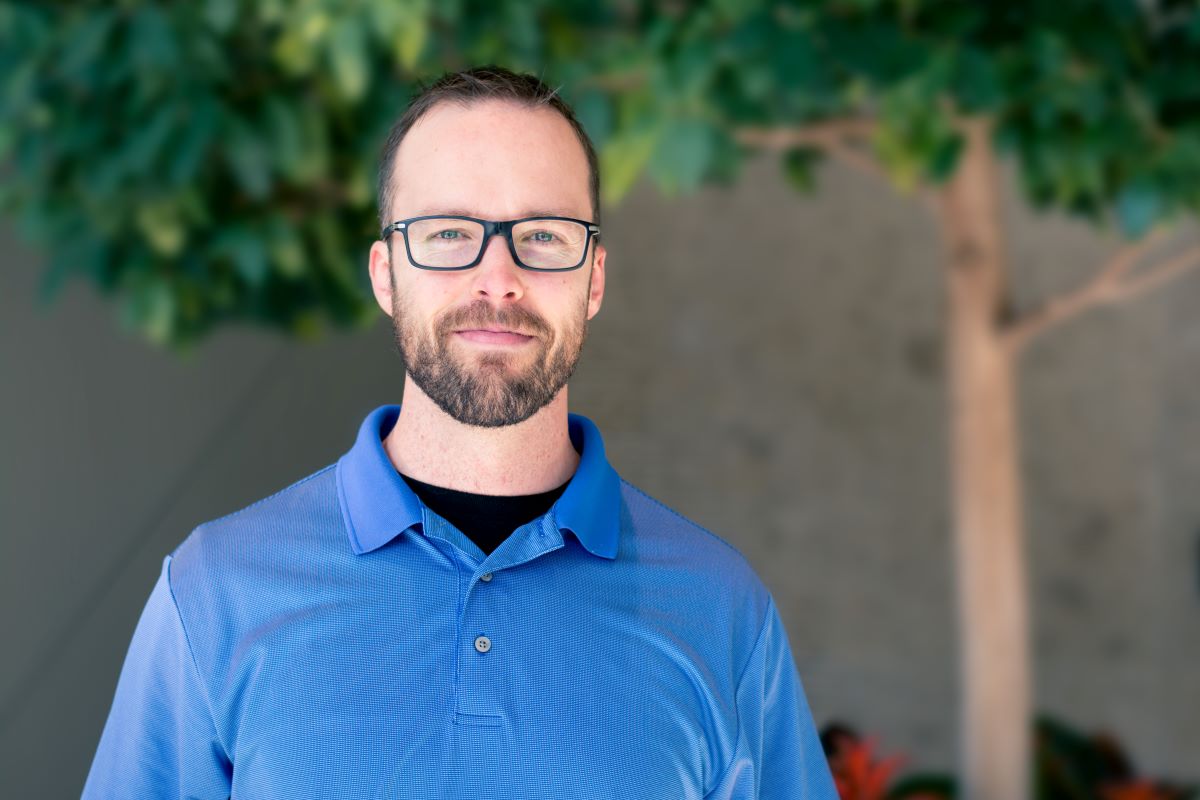 Jim is a native Calgarian who completed his Bachelor of Physical Education from the University of Alberta. After working for a number of years in sports performance facilities and sporting-based environments, he went on to pursue his Doctor of Physical Therapy degree from D'Youville in Buffalo, New York, where he graduated in conjunction with an advanced certificate in orthopedics.
No stranger to accumulating personal injuries from his own physical pursuits, Jim has a strong passion for getting to the root cause of pain and injuries while helping others gain confidence in their abilities to move and perform better. He has an extensive background in strength training & conditioning and is excited to bring his knowledge and passion to the Tower team.
Whenever not scouring the literature for the latest findings in the world of movement science, you're likely to find him somewhere outdoors with a camera in his hands, photographing the beauty of Southern Alberta.
Are you on the hunt for back pain treatment in Calgary? Do you need help bouncing back from a recent sports injury or a recent diagnosis? Our team of registered physiotherapists are ready to help you get back to the activities you love. Contact Tower Physiotherapy to book your next appointment. Begin your journey towards a pain-free life today!