Clinical Pilates
---
Clinical Pilates combines the principles of STOTT Pilates movement education with traditional physiotherapy treatments for rehabilitation, injury-prevention and to enhance general wellbeing. These unique physiotherapy sessions occur in a one-on-one setting in our Pilates studio and are covered by all physiotherapy insurance benefits.
Michelle Byrne
MScPT, BScKin(Hons), BMus Physiotherapist, Clinical Pilates Instructor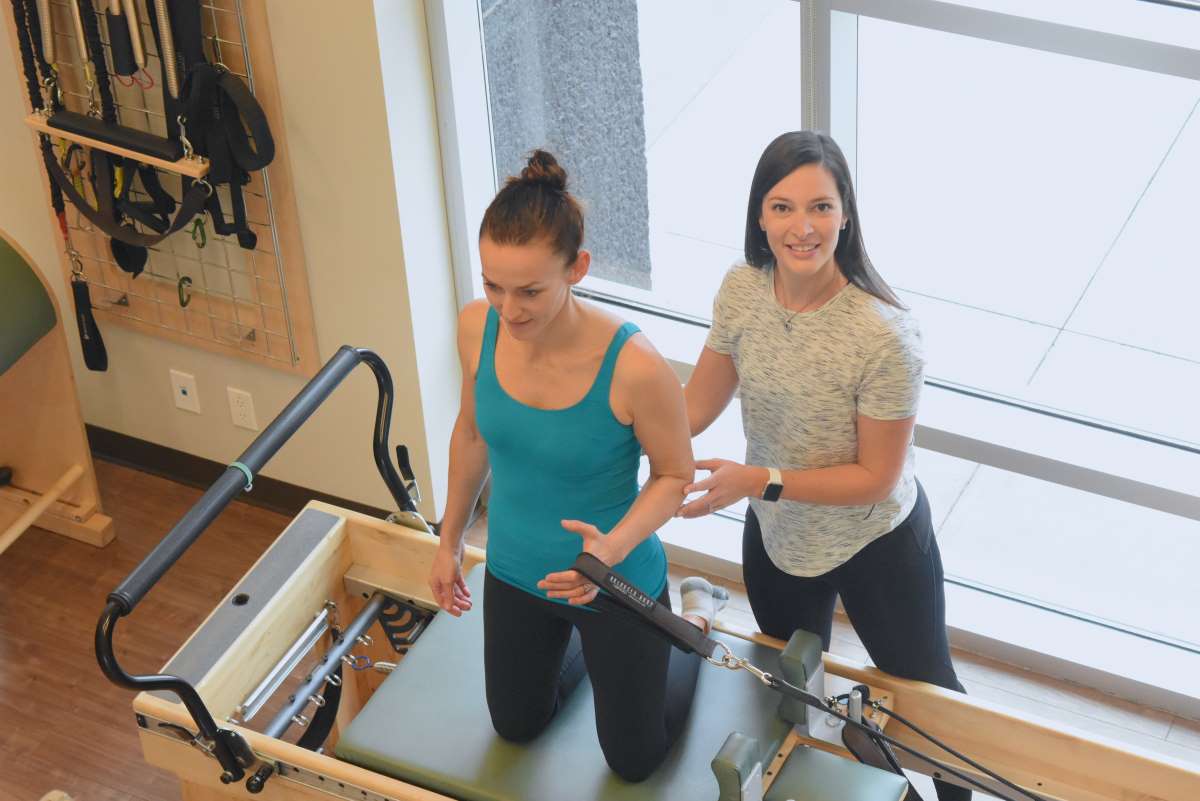 Traditional Pilates
---
Traditional Pilates in our Downtown Calgary Studio. A unique systematic exercise approach for fitness and rehabilitation that increases strength, flexibility, balance and more natural body control. Available in private, semi-private and group classes.